Visit Mcleodganj for peaceful and adventurous time with your family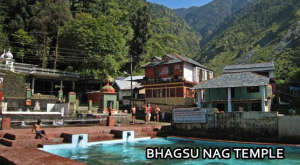 When you are thinking of a peaceful vacation that could rejuvenate your energy as well as senses, then the first thing that comes to your mind is the hill stations of India. India is a country with a lot of biodiversity and natural beauty. The natural and serene natural attracts many visitors to this country every year. One of the greatest tourist attractions of India are the hill stations of this country.
The hill stations in India present a picture perfect view of nature. With snow clad mountain peaks, lush green forest covered hills and rich cultural heritage, these hill stations offer something for everyone. One of the most visited hill stations of India is the Mcleodganj.
Mcleodganj is a small suburb above Dharamshala located in the Kangra district of Himachal Pradesh. The main attraction of Mcleodganj is the residence and office of the great Dalai Lama, the Tibetan spiritual and political leader. Every year, a large number of visitors and tourists visit Mcleodganj to enjoy different attributes of this magnificent place. It is a paradise for those who are in deep love with the beauty of nature as well for those who want to learn the philosophy of Tibetan Buddhism.
Some of the major attractions that you must visit during your trip to Mcleodganj are as follows.
Tsung-La-Khag Temple complex
It is the official residence of great Dalai Lama. Te place is a magnificent venue for people to learn about Buddhism and with lots of statues of Lord Buddha and Bodhisattvas, this place gives a unique sense of peace for the visitors.
Bhagsu Nag Temple
The Bhagsu nag temple is a centuries old temple built by the King Bhagsu of this region as a relief from drought. The temple is dedicated to the Hindu God lord Shiva. When in Mcleodganj, this temple is a must visit for the beautiful temple complex and the marketplace within the complex. A nice attraction of this waterfall is the small water pool with twenty four hours running chilled water.
Bhagsu Nag water fall
Bhagsu nag water fall is at a distance of around one mile from the bhagsu nag temple complex and is a magnificent thing to enjoy. Most of the visitors do not miss to visit this magnificent place on their visit to Mcleodganj. In winter the water fall freezes to give a magnificent view.
Triund
For those, who love adventure in their life, Triund can be a great place to be. It is a camping ground which is located at very high elevations in Mcleodganj. There are many adventurous activities that can be enjoyed at Triund including mountain biking, hiking, mountain climbing etc.
When heading for Mcleodganj, you must keep in mind that the climate there is very cold and you must pack some stylish parka jackets along with winter gloves, mufflers and winter caps to stay warm and enjoy your trip completely.